Its always warm in my socks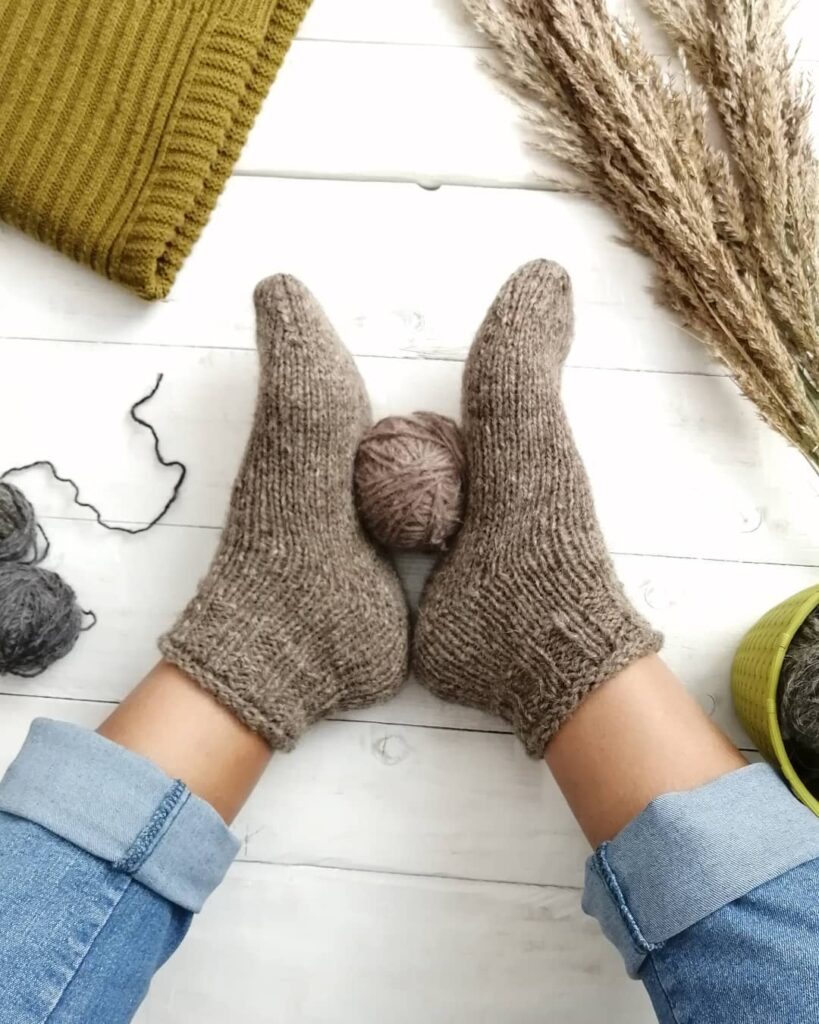 My name is Olga and I create hand knitted socks from the sheep wool.
I was an intellectual worker all my conscious life but, at the same time, I always wanted to make something beautiful and useful by my hands. My granny taught me how to knit socks when I was a child. And I thought that this experience would be an asset for me. So I knit socks using raw homegrown wool.
I hope that you will feel snugger wearing my handmade socks. I knit coziness.